TrueNorth Steel – Lubbock, TX
Manufacturing Facility & Sales Office

Welcome to TrueNorth Steel's Texas manufacturing facility and territory sales office. Out of our Lubbock, TX location we proudly manufacture products across three business units: Structural Steel & Miscellaneous Metals, Prefabricated Pedestrian & Modular Vehicular Bridges, and—beginning January 2023—Above Ground & Underground fuel storage tanks.
Check out our gallery of Lubbock made projects.
TrueNorth Steel's Lubbock location has had a long history as a steel manufacturing powerhouse. In 2021 TrueNorth Steel acquired the location, formerly known as Beck Steel, and fortunately was able to onboard most of the employees to be #gamechangers in the TrueNorth Steel family. In addition, the Lubbock facility offers over 150,000 square feet of enclosed manufacturing production space and 11,400 square feet of office space and a gateway to better serve projects in the southern U.S.
With this additional capacity, a knowledgeable team, and the ability to serve a broader territory now more quickly and easily— call 806-891-5496 or click to email a Texas-based TrueNorth Steel representative for bridge, tank, and even structural needs in Texas or the region.
EXPERIENCE. COMMITMENT. QUALITY.
Products Manufactured in Lubbock
"Our Lubbock facility has world-class welding automation equipment as well as a team of very experienced and dedicated custom welders and fabricators. There is no job we cannot handle! We love to tackle unique challenges and are very proud of the level of quality of our finished products."
ZEB
BAIRD
Site Operations Manager, TrueNorth Steel Lubbock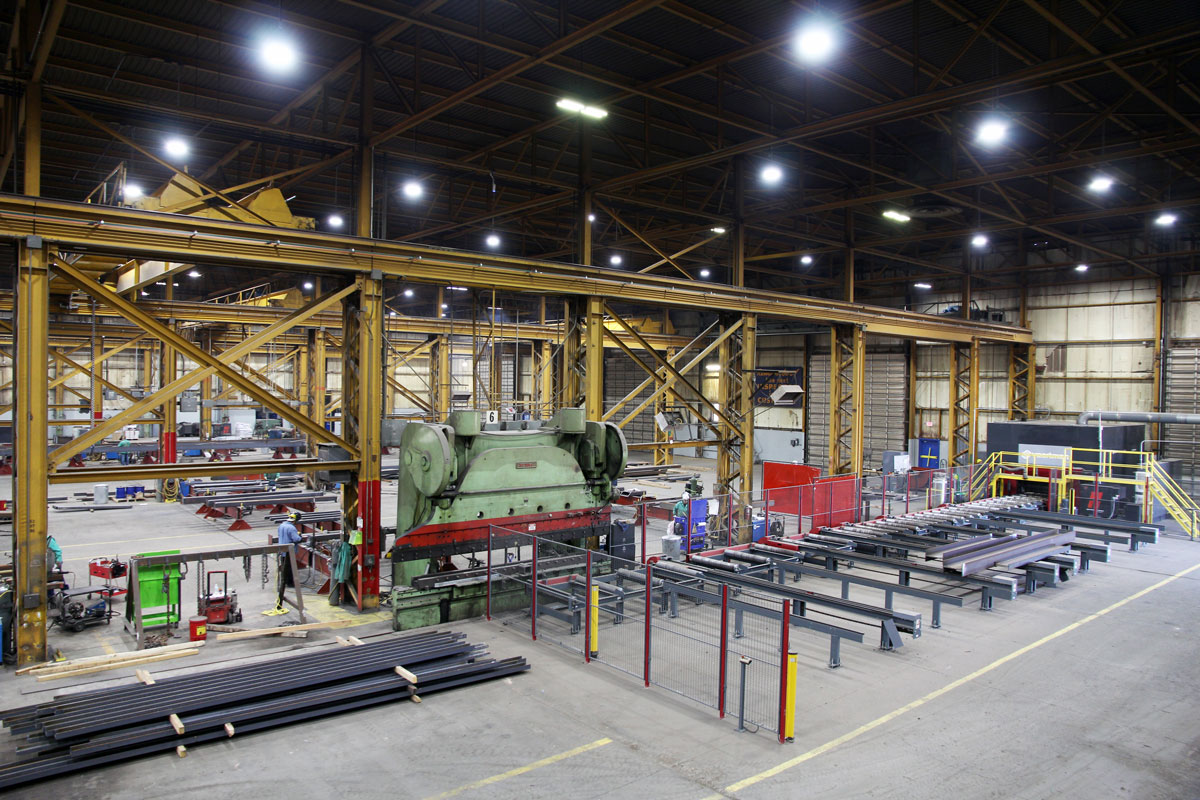 Project Gallery
View the work we have made in Lubbock, Texas.
STEEL SOLUTIONS
Made in Texas