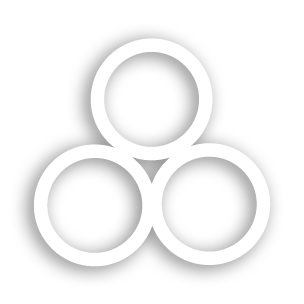 STORMWATER MANAGEMENT
Designed to Manage Stormwater Runoff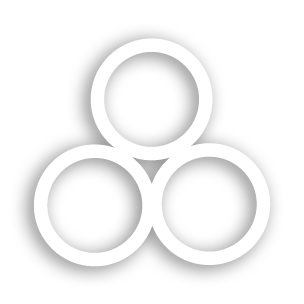 Extensive Experience & Expertise
Detention & Retention Systems
Stormwater management has become the primary challenge for property owners and consulting engineers. Aboveground stormwater ponds take up valuable space and create safety and maintenance concerns. Capturing and storing stormwater runoff in a TrueNorth Steel underground pipe system is often the solution. Systems can be configured to allow for stormwater infiltration or to release stormwater at a predetermined rate. Contact us for project assistance and cost estimates.
Corrugated Steel Pipe (CSP) detention, retention and infiltration systems provide the ability to design systems to address any regulatory requirement. Systems are supplied in Aluminized Type 2 steel and polymer coated steel and solid or perforated configurations. Contact us for assistance with custom designs incorporating wiers, inlets, outlets and manholes.
Stormwater Detention – Retention Calculator
TrueNorth Steel has manufactured and supplied underground stormwater management systems since the 1980's and we continue to assist stormwater regulators, engineers, and contractors with the design and installation of these complex systems. We've created this stormwater design tool to provide engineers with the information and resources necessary to begin the design process for a stormwater volume management system.
This tool has been developed to assist with the layout of an underground stormwater system. Whether the stormwater system is being utilized for detention or retention purposes, this program will quickly and effectively translate a few key inputs into a functional design complete with storage volumes (in the pipe and potentially in the void spaces of the backfill around or beneath the pipe), corrugation profile, material thickness, footprint area, and required system length.
Control Your Stormwater Runoff
TrueNorth Steel manufactures and supplies underground stormwater detention, retention and infiltration systems to control your stormwater runoff volume requirements but we also supply systems to address your stormwater quality needs as well.
TrueNorthSteel has partnered with AquaShield™ to support and supply the Aqua-Swirl™ Stormwater Treatment System. Aqua-Swirl™ is a custom-engineered, post-construction flow-through water quality device designed to remove coarse sediment, debris, and free-floating oil by utilizing hydrodynamic separation technology. Aqua-Swirl™ technology is a modular high-flow-rate treatment system that has no moving parts and operates under gravity flow conditions within a single swirl chamber. The Aqua-Swirl™ system can be utilized for stand-alone treatment as well as for pre-treatment for our underground detention and retentions systems.
What sets Aqua-Swirl™ apart?
Aqua-Swirl™ systems are available in lightweight, high-performance construction materials, depending on project-specific location and needs. The small footprint design, combined with these lightweight and durable materials, eliminates the need for heavy lifting equipment during installation.
TrueNorth Steel fabricates Aqua-Swirl™ at our Billings, MT facility and we supply systems throughout MT, WY, SD, ND and MN. We support the engineering community with sizing and design support and we assist contractors with installation as well.
The Aqua-Swirl™ is commonly installed in an offline configuration but is also available in a variety of other configurations. Each unit includes lifting supports and stub-outs for the inlet and outlet piping to allow for quick and simple connection to the conveyance storm pipe. Inspection and maintenance activities are easily performed from the surface without the need for confined space entry or special equipment. A vacuum truck is typically used to clean the swirl chamber.
Aqua-Swirl™ meets the following standards:
Aqua-Swirl™ is credited with 20% Total Phosphorous removal efficiency. These credits were assigned following a comprehensive review by Virginia DEQ in accordance with GuidanceMemoNo.14-2009"
Verified by the New Jersey Corporation for Advanced Technology (NJCAT) for field and lab testing.
Certified by the New Jersey Dept. of Environmental Protection (NJDEP)
Washington Dept. of Ecology General Use Level Designation.
AQUA-SWIRL™

View Our Brochure
Download
Aqua-Filter™
View Our Brochure
Download
Corrugated Steel Pipe Solutions For