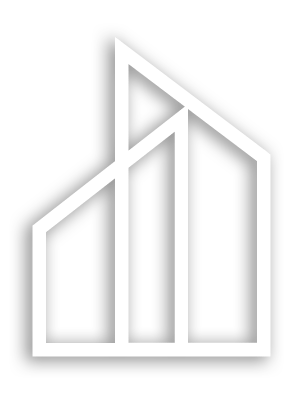 STRUCTURAL STEEL SOLUTIONS
NO Project is Too Big or Too Small For Our Team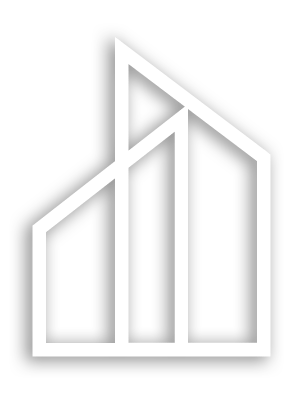 Over 75 Years of Experience
Constructing Visions Across All 50 States
TrueNorth Steel is located across the Midwest, Southwest, and Rocky Mountains, with more than 800,000 square feet of under roof fabrication space. Our unparalleled work ethic coupled with our decades of experience in various markets make us the true structural steel solutions provider for your projects. Our steel can be found across the United States and Canada, and is used in multiple applications including Architectural, Commercial, Industrial, Civil, Agriculture, Mining, as well as Energy Markets.
EXTENSIVE EXPERIENCE & EXPERTISE
SERVICES & CAPABILITIES
Over the past 75 years, TrueNorth Steel has gained a national reputation for delivering quality products and customer satisfaction. We specialize in greenfield and retrofit projects.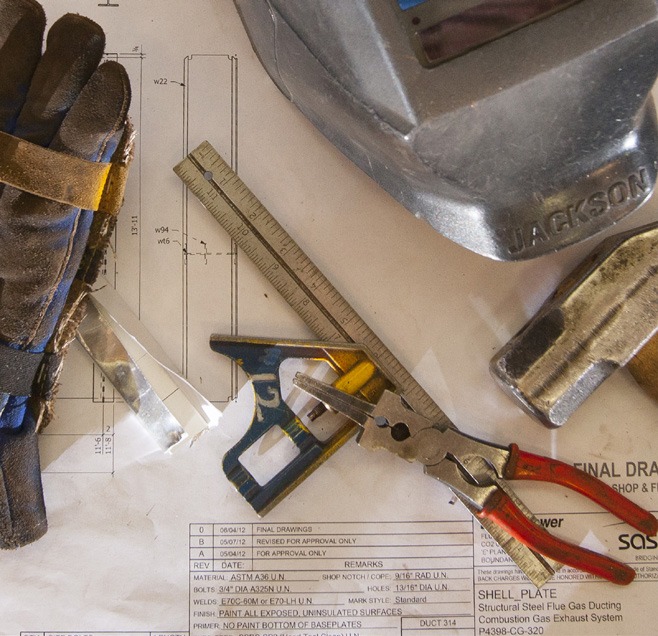 DRAFTING SERVICES
We have an experienced drafting team at each of our locations. Our drafters use the latest technology in 3-D modeling software, Tekla Structures, and SDS2.
In-house document control personnel ensure critical project documents are tracked accurately.
We have trusted subcontractor partners that can add capacity to support demanding project schedules when required.
PRECONSTRUCTION DESIGN ASSIST
Our job doesn't end when the steel is fabricated and delivered. We work closely with our customers and sub-contractors during project pre-construction phases to ensure proper and safe steel construction.
With in-house structural engineers and strong partnerships with outside engineering firms, TrueNorth Steel provides a variety of engineering services including connection and member design to steel erection constructability plans for all types of projects.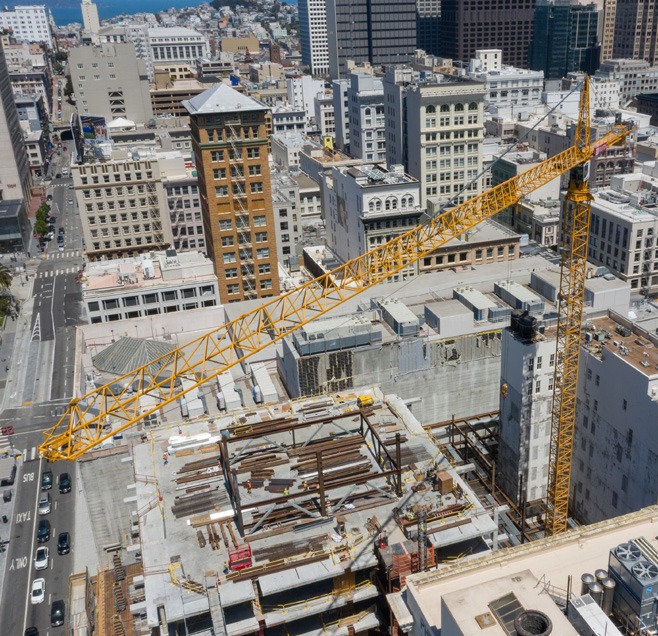 ERECTOR SERVICES
TrueNorth Steel has forged strong relationships with respected nationwide steel erectors allowing us to deliver a complete structural steel package for any project.
Our qualified partners have extensive project experience and knowledge to help streamline the most unique projects while keeping safety and quality a top priority.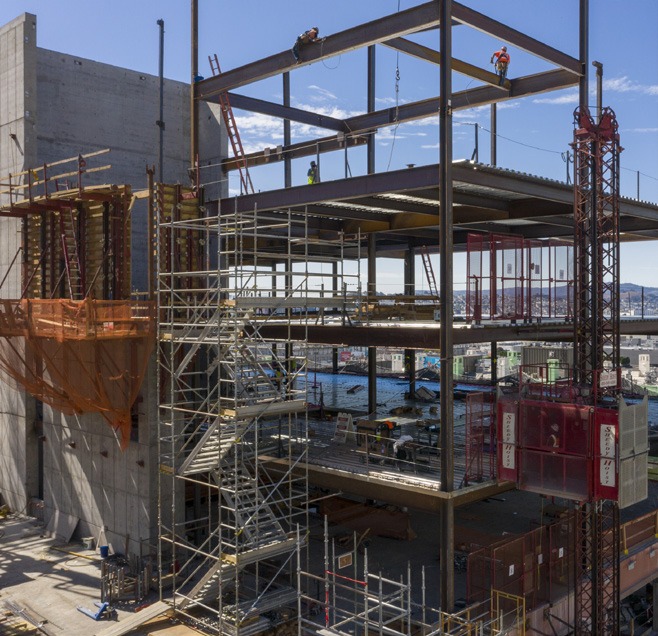 PROJECT MANAGEMENT
Our project management team handles all aspects of your project – from scheduling and production updates to contract administration and project coordination. Through the use of TEKLA EPM real time reporting, we ensure a smooth-running project and a positive experience for all stakeholders.
We set ourself apart by always providing you a responsive, direct line of communication with our team.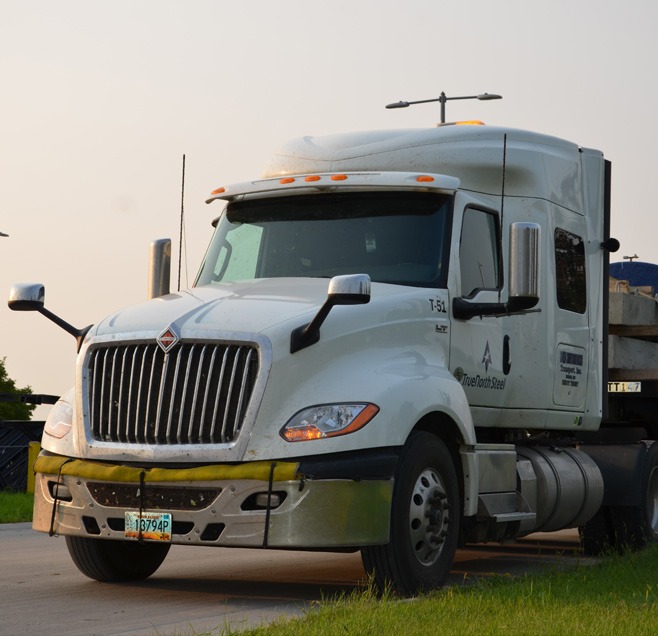 ON-TIME DELIVERY
It has to be on time and at TrueNorth Steel, we've built our business on meeting and beating our customers' deadlines.
We offer complete Logistics services for all of our projects including permitting, pilot cars, packaging, and route planning. Our logistics team coordinates all trucking requirements regardless of complexity. Owning our fleet of trucks, puts us in control of your project delivery from start to finish.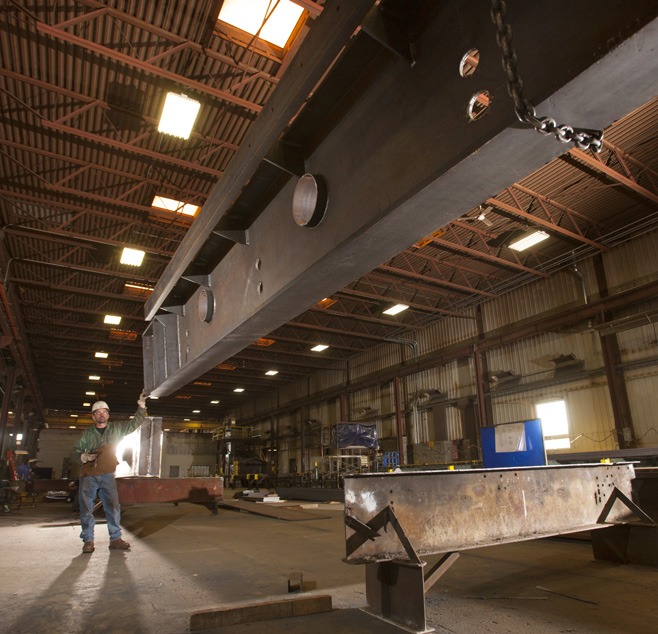 MORE THAN MATERIALS
Our integrated team of pre-construction, project managers, construction development, drafters, and production staff work closely with our clients to provide the most comprehensive solutions and services.
We combine our client's vision with our experience to ensure projects are executed flawlessly from concept to completion.
CAPABILITIES
800,000 square feet under roof production for structural and miscellaneous fabrication
Diverse Locations Across the Midwest, Southwest, and Rocky Mountains
Capacity 45,000+ tons of steel annually
3-D drafting software TEKLA Structures & SDS/2
TEKLA EPM
Mobile cranes – unlimited capacity
Up to 80 ton overhead crane capacity
Automated CNC equipment:

Robotic Welder
Multi-access scribing/layout processing centers
Beam punch, Drill lines, and Angle lines
CNC Plasma and plate processing centers

Blasting and coating booths
Sub-arc welding equipment
Plate and angle shears, brakes, and rollers
Inbound and outbound rail spur access
PROVIDING HIGH QUALITY CONSTRUCTION SOLUTIONS SINCE 1945
Continuously improving safety in our workplace takes precedent
Safety Manager at all locations play an active role in demonstrating our top priority
Safety system includes daily, weekly, and quarterly employee training
Investing in updated equipment, education, and audits
Our fabrication facilities are AISC certified
Quality manual is audited on an annual basis
Training is routinely conducted by the quality manager located at each site
Steel structures are produced in controlled environment facilities
Equipment is continually updated and maintained assuring accurate fabrication
Steel is the ultimate green and environmentally sustainable construction material
Structural steel is, on average, comprised of 93% recycled steel
U.S. steel industry has reduced greenhouse gas and overall emissions by 36% and increased the water recycling rate of steel production to 95%
End of life recycled steel content for structural steel is up to 98%
Corporate sustainability means we create long-term stakeholder value through ethical, social, environmental, and cultural business practice
Comprehensive project management by highly experienced team members assures delivery of your project on time, every time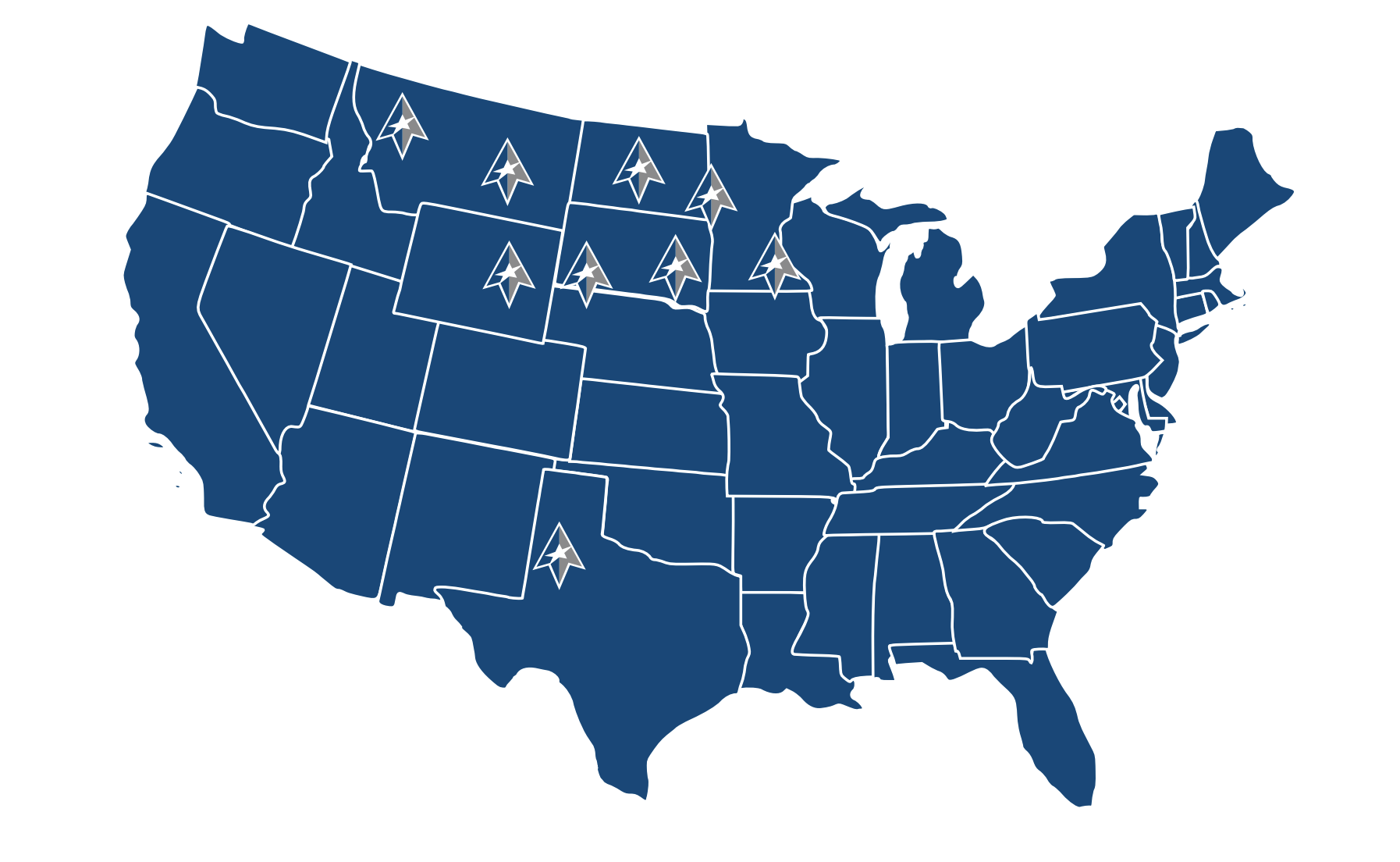 CERTIFICATION
AISC Building Fabricator (BU)
AISC Bridge & Highway Components (CPT)
AISC Bridge Fabricator – Advanced (ABR)
AISC Fracture Critical Endorsement – (FCE)
AISC Special Paint Endorsement – Enclosed (P1)
Designed & Fabricated to applicable AASHTO/ASTM Standards
City of Los Angeles Certified Fabricator
WABO (Washington Area Building Officials) Certified Fabricator
CWB (Canadian Welding Bureau) Certified Fabricator
AWS (American Welding Society) Certified Welding Fabricator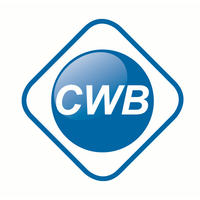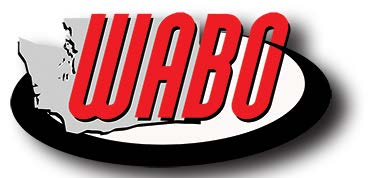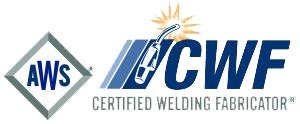 Explore Structural Steel Solutions
ARCHITECTURAL


STEEL IN MODERN ARCHITECTURE
Learn More
Commercial


Specializing in Greenfield and Retrofit Projects
Learn More
Industrial

Multiple AISC Facilities | Over 800,000 sq ft of under roof production space
Learn More
Civil

FULL SPECTRUM SUPPLIER OF STEEL BRIDGES
Learn More
TRUERAIL®
ADD AESTHETIC APPEAL TO RAILING SYSTEMS

Learn More
TRUESTAIR™

Simplify Your Structure Requirements
Learn More
MISCELLANEOUS STEEL

Enhance Your Structure's Appearance
Learn More