 Fabricated in Billings, MT and Fargo, ND
full spectrum supplier of steel bridges
TrueNorth Steel has been dedicated to producing the highest quality welded steel plate girder bridges from our Billings, MT and Fargo, ND facilities for almost 40 years and 2020 marks the 75th anniversary of the TrueNorth Steel story. Excellence is in our DNA.
In the early 1980's Jim Roscoe, CEO of Roscoe Steel, decided to expand the structural steel fabrication facility in Billings, MT to produce welded plate girders to service the utilization of long span steel bridges in the United States. In 2011 TrueNorth Steel acquired Roscoe Steel and began to service the needs of bridge builders and designers. In fact, TrueNorth Steel produces and supplies short span rolled steel beam bridges as well as steel truss pedestrian bridges making us a full spectrum supplier of steel bridges from 20' span to 200' and more.

Girder Fabrication
Our facility utilizes state of the art equipment to manufacture welded plate girders:
30″ to 174″ Deep
Curved or Straight
Parallel Flange or Variable Depth
Continuous and Simple Girder Bridges for DOT Applications
We use the latest CAD software available to collaborate and create fabrication drawings to ensure that bridge builders have the information necessary to install girders with ease.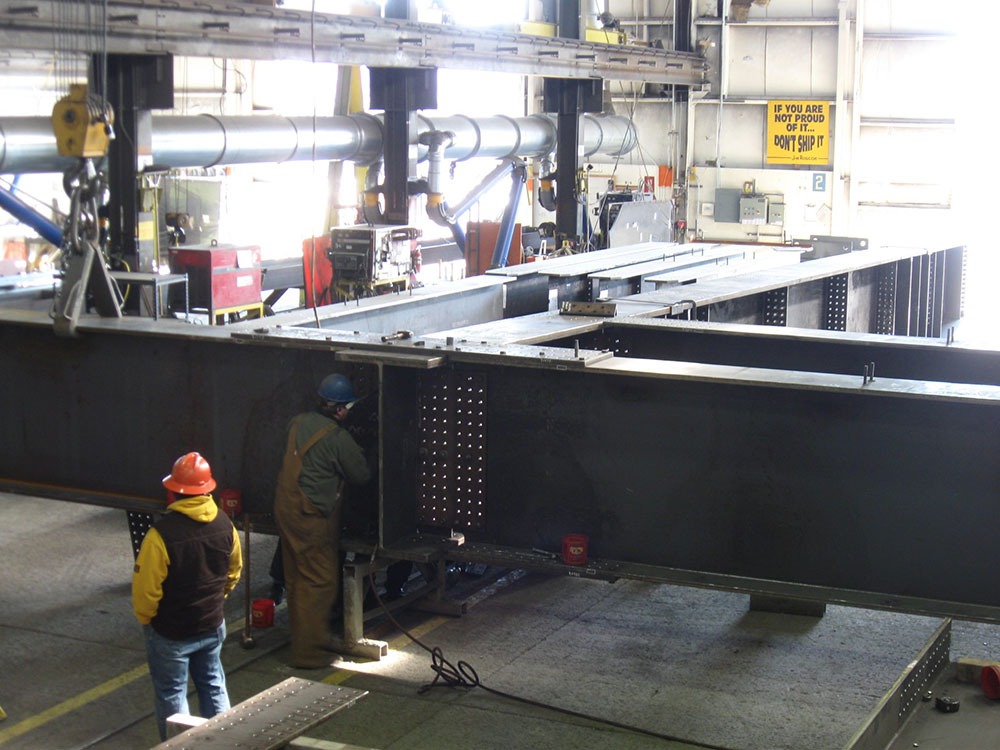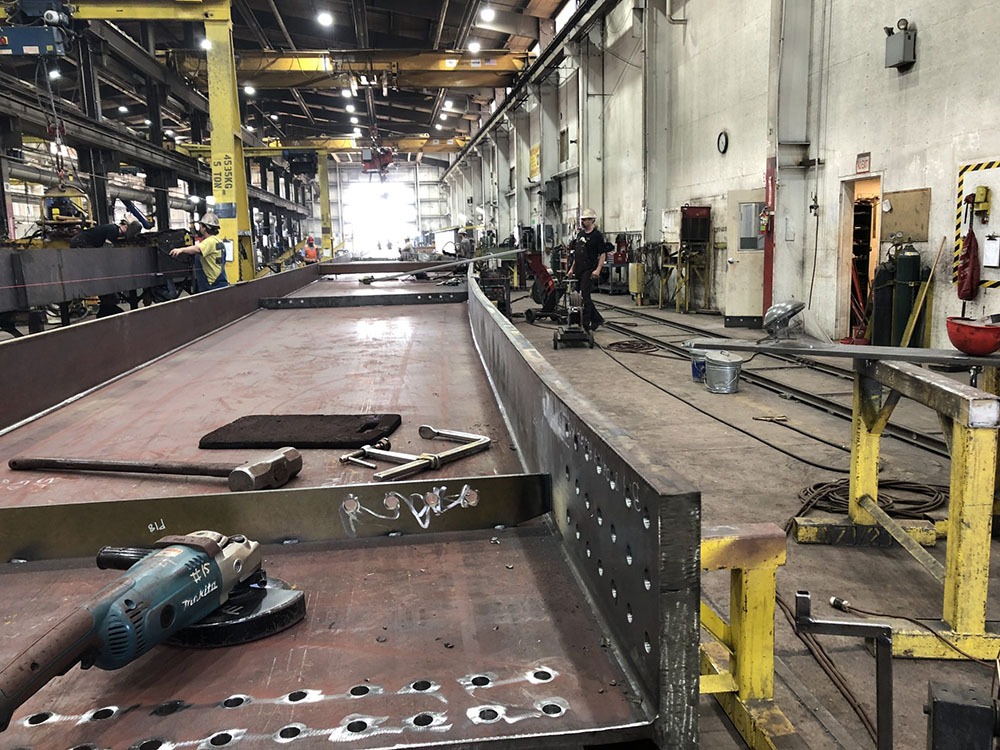 Quality and Certifications
Quality fabrication is key to an efficient bridge installation and our facility is certified by the American Institute of Steel Construction for:
Intermediate Bridge Fabrication
Fracture Critical Fabrication
Sophisticated Paint Endorsement
TrueNorth Steel maintains a robust Quality Management System and highly experienced quality control personnel who ensure our welded steel plate girder bridges components meet the highest standards and all project requirements. TrueNorth Steel quality control processes follow the strictest department of transportation guidelines and we maintain a system of checks and cross-checks learned through over 40 years of manufacturing and delivering quality bridges.
Our engineers and structural detailers utilize the most up to date CAD and 3-D modeling software to detail our production drawings and manage our CNC tools.
Certifications
AISC Building Fabricator (BU)

AISC Bridge & Highway Components (CPT)

AISC Bridge Fabricator – Advanced (ABR)

AISC Fracture Critical Endorsement – (FCE)

AISC Special Paint Endorsement – Enclosed (P1)

Designed & Fabricated to applicable AASHTO/ASTM Standards

City of Los Angeles Certified Fabricator

WABO (Washington Area Building Officials) Certified Fabricator

CWB (Canadian Welding Bureau) Certified Fabricator

AWS (American Welding Society) Certified Welding Fabricator Experience. Commitment. QUALITY. 
Dependability & Logistics
From first contact to installation, TrueNorth Steel partners with our customers to provide complete visibility to every step in the steel plate girder bridge process. TrueNorth Steel utilizes our own logistics and freight company trucking to deliver our girders ensuring, safe, reliable and on-time performance.
Every bridge component is manufactured under roof, so our production processes are not affected by weather. All our facilities are served by rail spur allowing us to source material tailored to project requirements. We have a strong, established reputation for exceeding expectations and delivering on-time.
Safety
TrueNorth Steel is dedicated to our employees and to every aspect of their safety. We adhere to all aspects of OSHA safety codes and we apply stringent safety measures throughout our operations. We use up to date equipment and continually train our employees to use that equipment.
Steel Bridge Solutions For
Vehicular Bridges Pedestrian Bridges RediDek® Bridges Steel Plate Girder Bridges